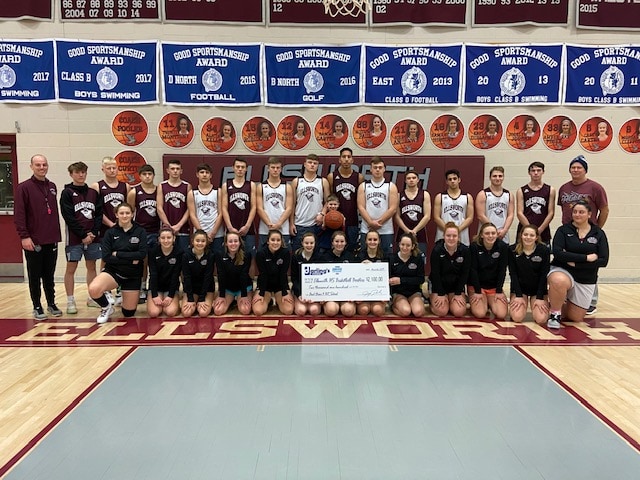 Published on January 14, 2020
Ellsworth High School Earns $2,100 from Ford Drive 4 UR School

We recently visited Ellsworth High School to present them with a check for $2,100.  This money was raised at their Ford Drive 4 UR School event held last September, and benefited the school's boys and girls basketball teams. 
Special thanks to our incredible Ellsworth community, and everyone who joined us last fall to help take a test drive for these great kids! Go Eagles!
Since 2012, Darling's Ford has been proud to have partnered with twelve local schools to raise over $50,000 to help provide fundraising and community support to their programs and projects.
About Darling's Drive 4 UR School Programs  

Drive 4 UR School is a fun, engaging program designed to help high schools raise money to support their sports and extracurricular activities.  Every test drive earns the participating school $20.  Ride-and-drive participants can include anyone in the community, 18 years and older, with a valid driver's license.
We host up to two Drive 4 UR School fundraising events per year, and have a waiting list of schools who wish to host one.  If your school is interested, please email socialm@darlings.com to add your name to the list.