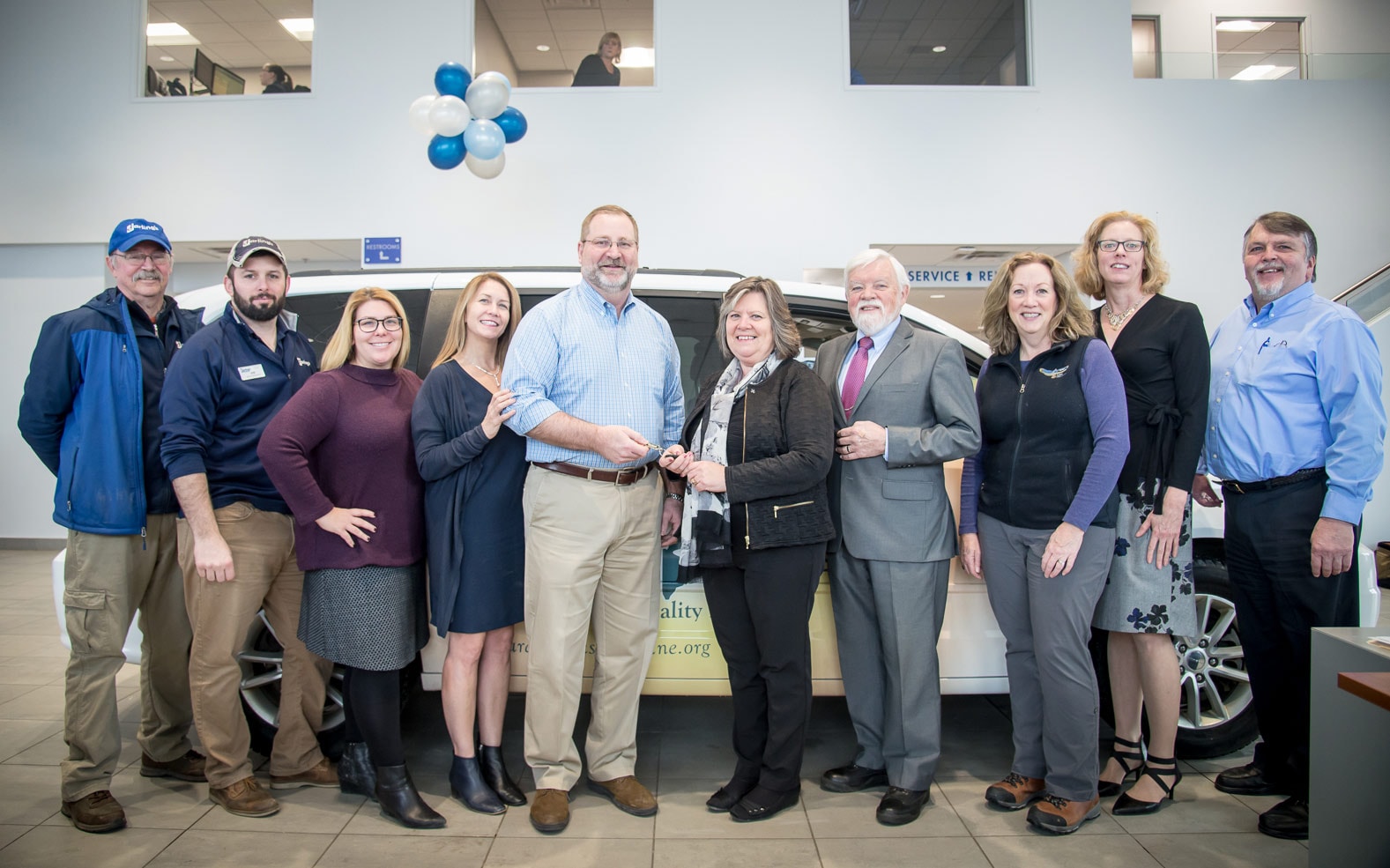 Published on January 14, 2020
Darling's Donates Van to Sarah's House of Maine
Sarah's House of Maine was one of the very first local organizations we worked with back in 2015, when we started offering vehicle donations to non-profits in need. You may have seen them out and about in our community with their specially-designed wrapped van.
This wonderful organization has a home base in Holden, and offers a home away from home to cancer patients and their caregivers who are receiving treatment at local centers, such as the nearby Lafayette Center in Brewer. They also offer transportation to and from treatments, and help to fulfill any other patient needs during their stay.
Sarah's House stemmed from the vision of the late Sarah Robinson, a woman from Old Town who saw the opportunity to provide warmth and comfort to people who were traveling great distances to receive treatment. She worked to start building this dream even during her own cancer treatments.
It was our honor to host some of her family members, along with board members of Sarah's House today, to donate full ownership of this newly-wrapped van. We are proud of the work they do, and humbled by the opportunity to continue Sarah's legacy of service and caring.