Darling's is proud to be a part of this year's 2018 Wreaths Across America Ellsworth Convoy Kick-Off event!  
Sunday, December 9th, 2018 
9:00 AM to 10:15 AM
at the Maine Coast Mall in Ellsworth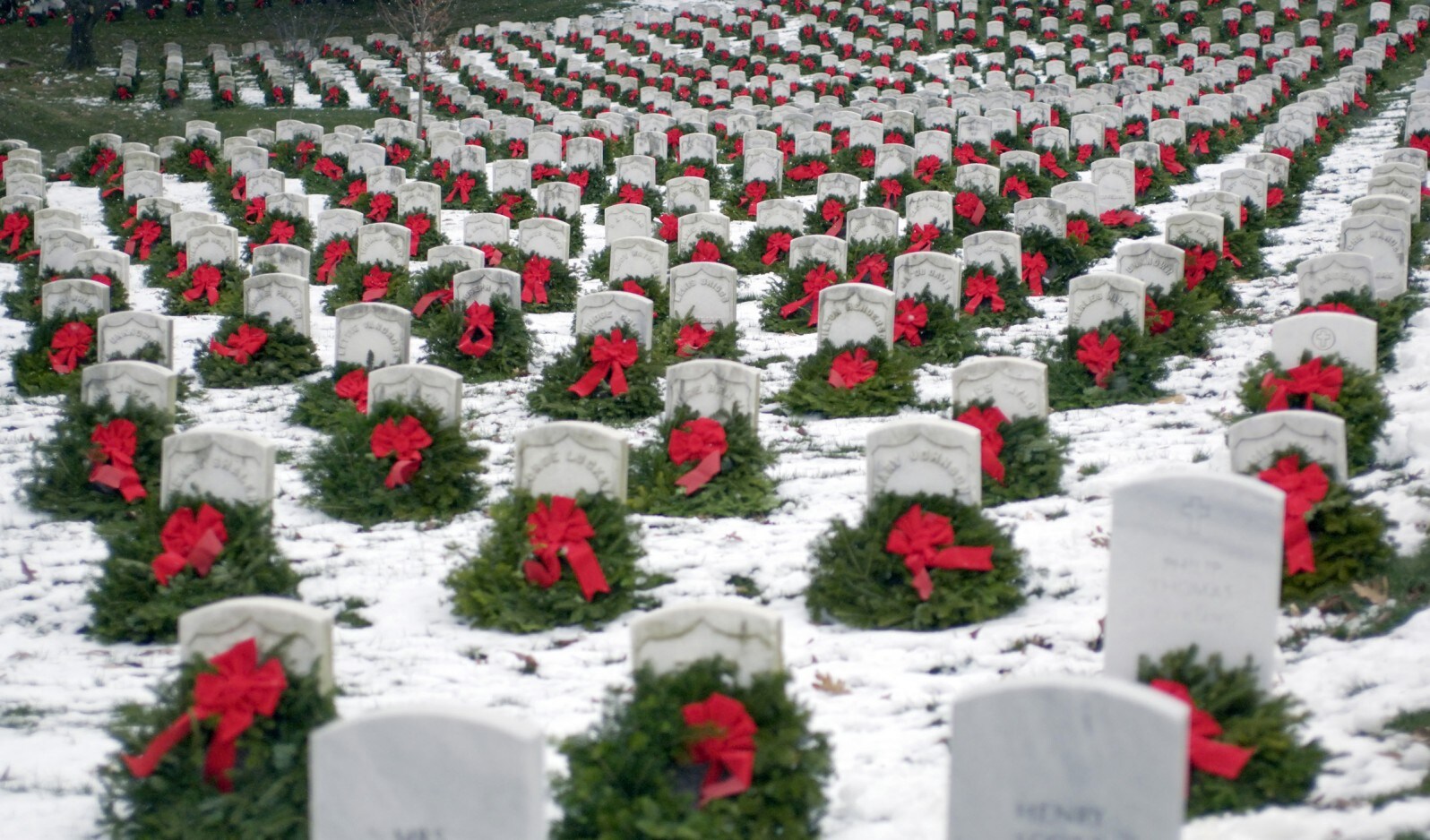 What is Wreaths Across America?
Wreaths Across America
is an annual event that happens early each December.  Each year, a team of drivers, volunteers, Gold Star Mothers and Wives, veterans, and first responders complete a patriotic and inspiring journey from Columbia Falls, Maine, home of the
Worcester Wreath Co
, all the way to
Arlington National Cemetery
in Virginia. Along the way, they remember our nation's heroes and their sacrifice, honor those who serve, teach children and adults the significance of remembrance and the value of freedom, and share the spirit of the holidays with communities along the way.  For more information on getting involved or learning more about the work this organization does, visit their website at
www.wreathsacrossamerica.org
or find them on Facebook.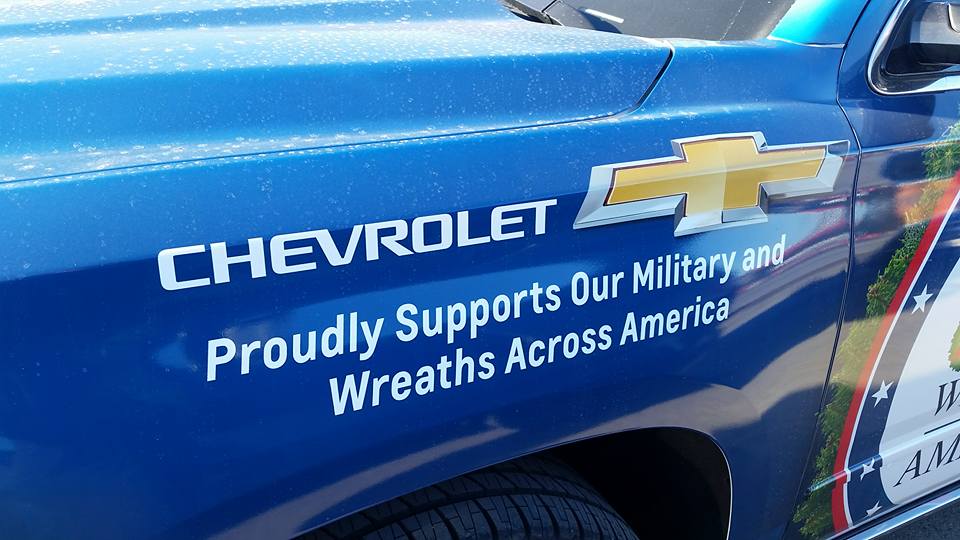 Chevrolet
has been a long-time sponsor of Wreaths Across America, providing the convoy's official escort vehicles each year.  
Darling's Chevrolet
and
Darling's Auto Mall
, both in Ellsworth, along with the rest of Darling's Auto Group, are proud to be a part of this year's event.  Our team will be providing volunteer support before and during the event, transportation for local veterans, promotion and media services, and more!

What is the Ellsworth Convoy Kick-Off Event?  
As one of the first stops along the way, the
Maine Coast Mall
will be again hosting this year's Ellsworth Kickoff event. Featuring a special ceremony to recognize our nation and community's veterans, as well as Veterans Services and Education Displays, delicious treats and hot chocolate, fun craft opportunities for kids from
The Home Depot (Ellsworth Store)
, presentations from area color guards and ROTC programs, music from the
George Stevens Academy
band, and so much more.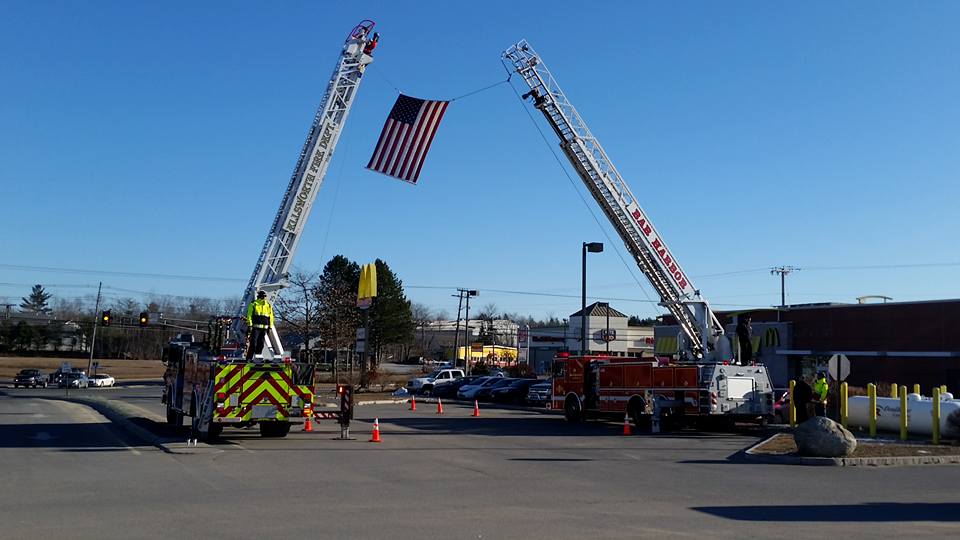 What else can you expect at this event at this year's event?  
Hear from keynote speaker U.S. Senator Susan Collins 
Meet the convoy headed to Arlington National Cemetary for the annual wreathlaying ceremony  
Honor and remember veterans from our area  
Learn more about services available to Veterans  
Enjoy delicious treats and hot chocolate  
Learn more about our nation's heroes  
Enjoy fun, free family activities!
The convoy will roll out at 10:15 AM, and this incredible sight will be rolling down Main Street in Ellsworth, to Route 1 through Bucksport and Verona, heading to their next stop in Thorndike. If you get the opportunity to see this display roadside, we guarantee you will never forget it! Whether you make plans to see the convoy, or join us for the kickoff that morning, we hope you'll join us in celebrating and recognizing our nation's veterans in this incredible annual ceremony.