Since 2015, Darling's Agency is proud to have partnered with dozens of local fire departments to hand out over 500 free smoke detectors to families in our community!
What are Darling's Fire Safety & Touch-A-Truck Events?
The first Fire Safety & Touch-A-Truck event was conceptualized and hosted by our team in 2015, inspired by a tragic fire at a local home without working smoke detectors.  The intention of this event was to connect with families in our community to help them prepare and educate themselves on fire safety.  Since then, it's turned into an annual event held each July at our Darling's Agency location in Brewer, as well as a one-time fall 2015 event at Darling's Chevy in Ellsworth. 

These fun, free, family-friendly events feature a variety of fun and educational activities for kids and families.  Having a chance to see, touch, and explore local fire and rescue vehicles, and meet local rescue personnel in a low-key environment helps build familiarity with kids.  Free smoke detectors and replacement 9V batteries are available for families in need.  In addition, there's always free food, fire hats, stickers, coloring books, and the Darling's Ice Cream for a Cause truck!  
When is the Next Event?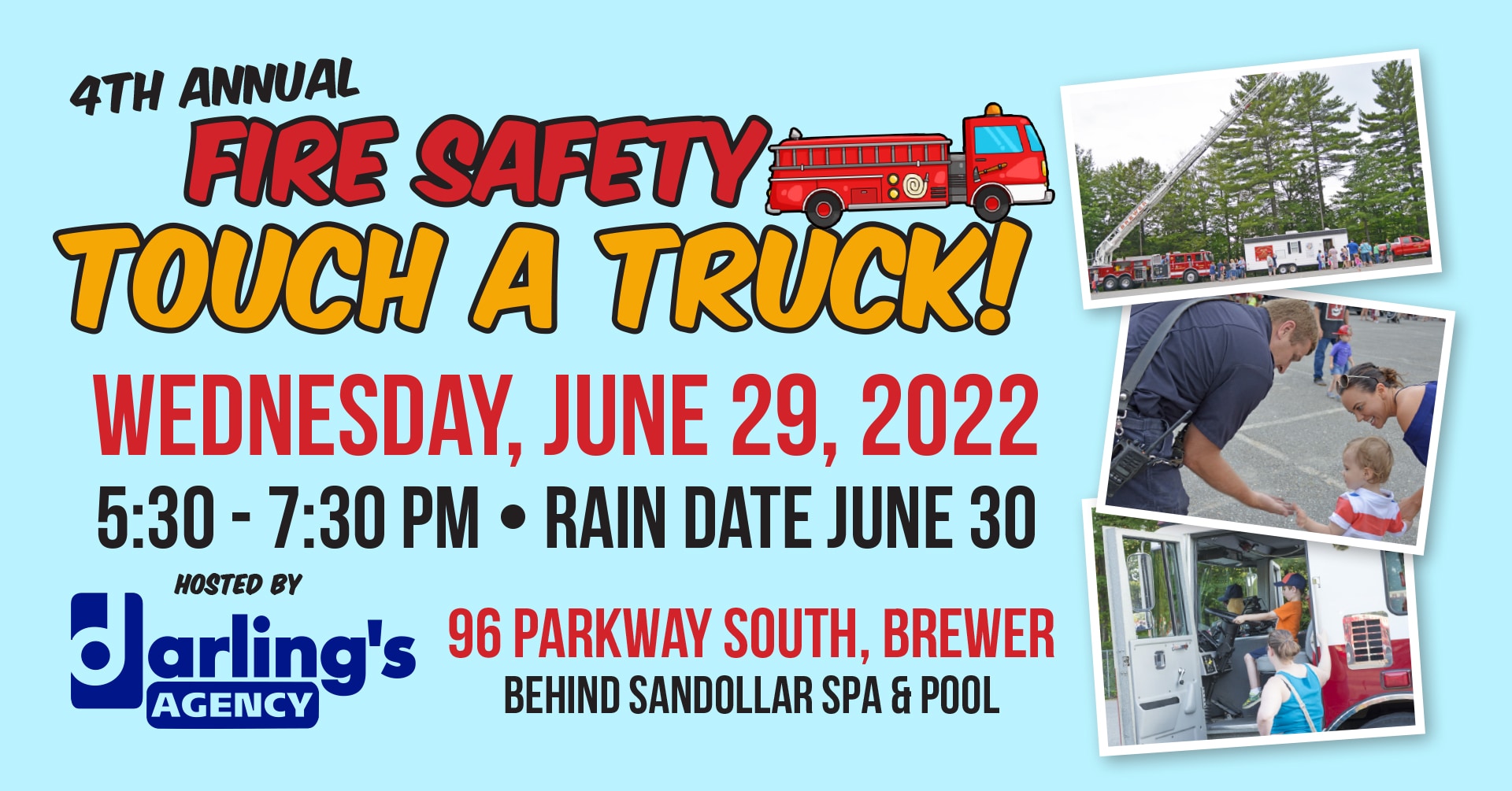 How Can My Department Participate? 
We welcome any and all fire, rescue, EMS, police, public safety, and search and rescue vehicles to join us each year.  If you'd like to be put on the contact list for the 2023 event, please email socialm@darlings.com with your contact information.  There is no cost, and we love to partner with our local first responders!