Since 2012, Darling's has taken nearly 29,000 photo booth pictures at over 250 events!
What are the Darling's Photo Booths?
Envisioned and built in 2012 by our in-house team, the Darling's Photo Booths were designed to help us add fun and create memories at the events we're a part of.  If you have ever used a photo booth, you know how much fun you can have creating photo memories with your friends and family. The Darling's Photo Booth is a fast, fun way to get your photos taken together!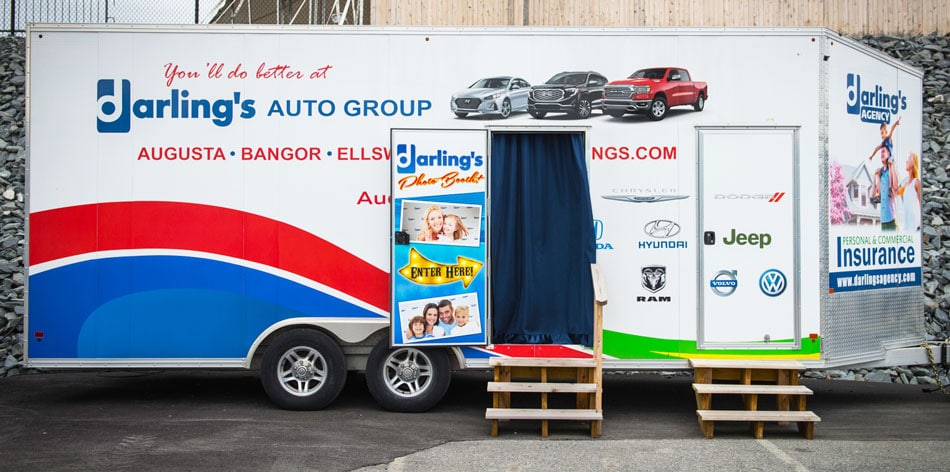 How Does It Work?
There is never any charge, and all photos are available for free on our
Photo Booth gallery website
.  From the gallery, you can find your picture, then save, share or print your own photo as many times as you want.  Photos are generally uploaded within 24-48 hours after your event, but weekend events may take slightly longer.
Where Can I Find the Booths?
You can find our booths each year at the Darling's Waterfront Pavilion for the Waterfront Concert series, and at other fun events in our community!
How Can I Get More Information?
If you have any questions about the Darling's Photo Booth, or need any assistance with your photo, please contact us at
socialm@darlings.com
. 
Sorry - at this time, we are not taking requests for the Darling's Photo Booth, and will be reserving it for events we are sponsoring or hosting!